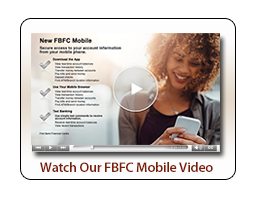 Where would we be without technology? Probably eating berries with woolly mammoths and Dodo birds. Ok, that might be a little dramatic, but since we have technology, why not use it? With mobile banking you can manage your FBFC accounts from anywhere at any time using your mobile phone or tablet. As an online banking customer, this is a free service! You can't beat that with a stick!
FBFC Mobile App
Deposit Checks 24/7
Manage debit card security
Receive alerts for declined debit card transactions
Login with Touch ID
View balances without logging in
Access multiple usernames on one device
Set up, make and edit bill payments
Take a photo of a paper bill and pay that bill
Transfer funds between FBFC accounts
Chat with a representative
Manage your account
Find FBFC ATMs/Branches
Send money with Zelle®! The fast, safe and easy way to send and request money
FBFC Mobile Browser
View balances and transaction history
Make bill payments
Transfer funds between FBFC accounts
Account alerts
Find FBFC ATMs/Branches
FBFC Mobile Text Messaging (96924)
Retrieve account balances
Retrieve recent transaction history
Find FBFC ATMs/Branches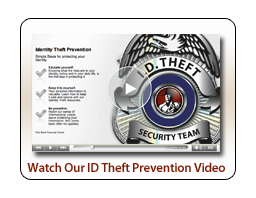 Your Information is Fully Secure
With multiple layers of authentication, you'll never have to worry about the wrong people getting your information. A personal password and phone activation code keeps your information safe.
Take a picture of the check you wish to deposit with your web-enabled phone or tablet and submit through your online banking account.
If you don't already have an online banking account, please click here for more information.
If you do have an online banking account, mobile deposit is already available to you!
Banking On The Go
Download The App
Get Started - Don't have a smartphone? That's ok! We offer options for other web-based phone and text-based mobile banking. If you aren't enrolled, contact a Personal Banker, download FBFC mobile or CLICK HERE to get started.